Following BJP Chief Rajnath Singh's Parliamentary Board announcement, Karnataka led party is in force to hit a victory in the five Assembly elections.
This time BJP who has long targeting rival Congress, has take first round of its fight against former party strongman B S Yeddyurappa.
According to reports, during campaigning for May five Assembly polls, BJP in Karnataka are now portraying a picture of party that has become "pure" after the exit of Yeddyurappa.
Earlier, BJP Karnataka chief Prahlad Joshi accused Yeddyurappa of courting the Congress out of inevitability to "escape from CBI" following corruption charges against him, reports added.
BJP leaders also have seen to appreciate the DV Sadananda Gowda and Jagadish Shettar governments, the major rivals of Yeddyurappa, calling them scam-free.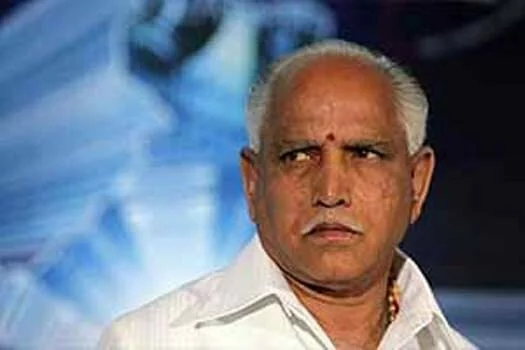 Yeddyurappa is man who positioning as the backborn of BJP, major responsible for formation of the party's first-ever government in the South, but had accused by Lokayukta in graft charges.
But after sacking from BJP following rage with state former CM Sadananda Gowda, Yeddyurappa is one of the top targets of BJP leaders. His utterances resulted the formation of his independent party of Karnataka Janatha Paksha.