The man who begin the revolution in India, Social activist Anna Hazare once again set to play another round, is going to start his 'Janatantra Yatra' from Amritsar today.
Anna's five-day Yatra' lead to eight public rallies across Punjab including Jallianwalan Bagh, Kapurthala, Jalandhar, Ludhiana, Moga, Bathinda, Barnala and Patiala, reports said.
In the ruling state of Akali, people are in wait to make their appearance with Anna in his movement that is against the Congress-led UPA Government.
To give a political strength to his 'Yatra', Anna had written to political parties to join him but none came forward, source said.
However, first phase of 'Janatantra Yatra' will start initially from the Jallianwalla Bagh, then passing through Rayya and Beas towns before reaching Kapurthala and Jalandhar.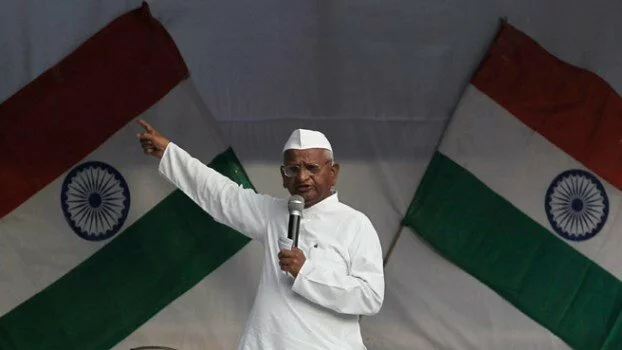 Mr. Hazare announced to organise a big Jan-Sansad (public rally) at Ramlila Ground in the national capital after five months from now in wake to awake the public over biggest issue of Jan Lokpal Bill and Right to Reject.
"If all the crusaders come on a single platform, only then change would come to the nation. Separately our power is scattered, but together we stand united and strong like a steel pillar," Anna told reporters in presence of former Army chief General V K Singh.