LG Electronics has finally launched its LG Optimus G flagship smartphone, running on the latest Android v4.1.2 (Jelly Bean) set its stage for competition in Indian market.
LG's high end device is already available online, but in Indian outlets its price is high than e-retailers .
The Optimus G has tagged under price of Rs 34,500 and joins the competition with market dominants, HTC, Apple, Nokia,Samsung and Now Blackberry.
If we talking about  pricing and hardware specs, LG Optimus G hit below the Samsung Galaxy S III which is available as low as Rs 28,000 in India. While HTC One X is another rival against Optimus G, has pricing of around Rs 34,999 online.
Apart of similar features with Samsung Galaxy S III, LG Optimus G is a quad-core smartphone, clocked at 1.5Ghz with 2GB RAM along with 32GB built-in space and full support of NFC.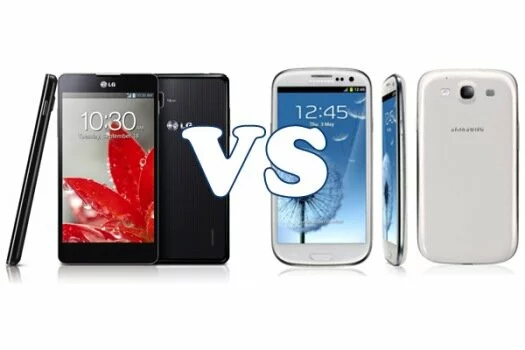 Despite it, LG Optimus G is better than other having a 4.7 inch display, 13MP rear-end camera and 1.3MP front facing camera, much high than other phones.
The phone has eco system with its own Optimus 3.0 UI, SmartShutter senses movement, Automatic Adjust Speed Shutter and the CheeseShutter for voice recognition one of the best feature never ever offered in other Smartphones.