Modi-US delegation meeting, for which appreciation were hit out for Gujarat Chief Minister Narendra Modi, was a paid of meet, as per media reports.
Surrounding a fresh controversy of Modi, a reports published in Chicago daily, bow once again threat for the minister and at when elections are on the way.
Reports claimed, the organisers of the US delegation that included four Congressmen canvassed for participants in the India trip at prices ranging from $ 3,000 to $ 16,000. Congressmen of the delegation are Marlin Stutzman, Cyntia Wiederspahn, Cathy Rodgers and Aaron Schock.
They allegedly took money from Industrialists in name of meeting with Narendra Modi, it added.
Around one lakh rupees had to pay by participants of the delegation to the trip sponsor that was National Indian American Public Policy Institute (NIAPPI).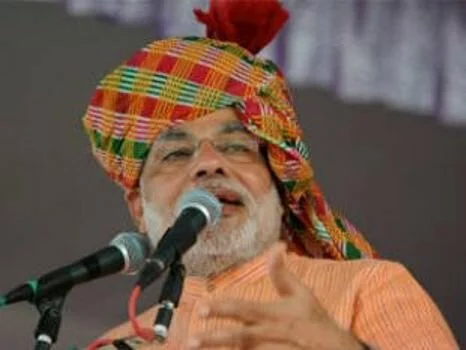 The organisers of the trip denied any controversial about asking the US delegation to pay for the trip which included visits to the Ranthambore tiger reserve, the Taj Mahal, the Lake Palace at Udaipur, the Golden Temple and a visit to Karnataka as a guest of state govt and a dinner hosted by Punjab Chief Minister Parkash Singh Badal.
Reports added, there were option as per cost of the trip in the invitation as '7 star trip' for USD 16,000 per person including business travel, '4 star trip' of commercial travel for USD 10,000 per person, and economy option-with all travel by the individual at USD 3,000 per person.