After a decade old boycott of Gujarat CM Narendra Modi, European Union envoy has meet him and said that the 2002 communal riots in the state were unfortunate.
Over a luncheon meeting with representatives of several EU member countries, hosted by German Ambassador Michael Steiner, Modi played a major role in it driving to Germany embassy.
EU envoy denied any economic motive behind their meet, said that Modi is "already unofficially playing a national role" in India and his step in favour of Germany that had no intention of interfering in Gujarat Assembly elections will take a "fresh look" after the election results.
Sources said as per EU, Modi must to fix the accountability for riots of 2002, killing more than 1000 people in Gujarat, most of them Muslims.
Asking to Modi about it, he said to abide by the judicial verdict. Such events for which each and every thing to be done to avoid were unfortunate.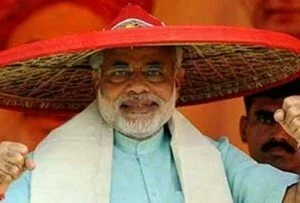 Modi ties with EU Ambassadors raised ire among Congress leaders who on Friday called him as "anti-poor and anti-women" and one "who does not know how to spell agriculture", reports said.
"He has no respect for his own wife or someone else's wife…. He is anti-poor, anti-rural development, anti-women. He lives in urban fantasies… and he does not know how to spell agriculture," AICC member Renuka Chowdhary stated in a statement, opposing clean chit from EU to Modi
Moreover, the actual reason of Congress oppositional move is expected to come from Modi-for-PM candidature backing by VHP, RSS as well as BJP Sangh Parivar, threatening to hijack the Congress for PM Candidate Rahul Gandhi.