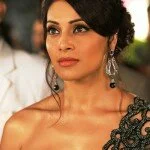 The beautiful actress of Bololywood, Bipasha Basu, whose nine-years-old relationship ends on a dead note, recently said in an interview that she now knows the kind of man she wants.
The actress was talking to media, she said, "I never had a prototype in mind earlier, but now I do. He should be intelligent, should be able to make me laugh and should be as successful as I am. But I am not looking. I am sure if I look, there are good men in life."
Bipasha Basu is quite happy with the good opening of her recently released film 'Raaz 3'.
The actress was sharing her views about her heartbreak following a split with actor John Abraham, she called herself 'an abandoned woman'.
Further, she said, "I went into a shell after the relationship that I worked so hard on, got over, overnight. I'd stood by my man for 9 years and felt abandoned when it ended. It was painful, I just went into a phase of isolation."
Earlier, filmmaker Mahesh Bhatt said, "she is not as safe' as she was ten years ago, alluding to the fact that she's grown old"
She said, "Ten years ago, I was a debutant and I wasn't safe at all. There's nothing called 'safe' today. Salman Khan who has a Rs. 200 crore film, was low three years back and was doing no films."
Further, the Bollywood actress said, "I think that once all this gets over and the fame goes away, what am I gonna feel. I don't have an answer, but I'd be sad."