Selection committee has announced team India for the first two Test matches against Australia, but all-rounder Suresh Raina is not selected in the team.
The cricketer expressed his disappointment over being overlooked.
Suresh Rain played superb in the ODIs against England last month and won the Man-of-the-Series award. He was hopeful for his selection in the Test series and had talked openly about it.
However, his name was missing form the list of names announced on Sunday along with opener Gautam Gambhir, who is dropped for the first two Tests.
Raina tweets, "Disappointed about being overlooked for the first 2 Tests. Don't know what was lacking but won't let it dishearten me. Still going strong."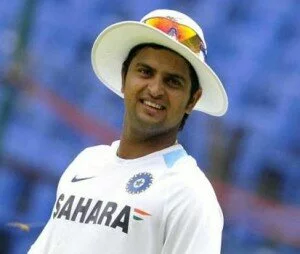 Raina scored brilliant 134 for Rest of India against Mumbai last week and Raina insisted that he would make it count if he is recalled to the Indian squad against Australia in the upcoming four-Test series.
Further, Raina said, "I'm hitting the ball really well. The last four fifties and a hundred have made me tougher. I was disappointed that I didn't get any hundreds in the ODIs (against England), so I had more desire to make a hundred in this game."
He added, "Fortunately it was done today and God has been really kind. Hopefully, when I get the chance against Australia, I will prove myself again."