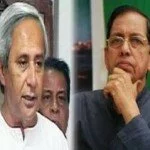 Amid long period of 2 years, Biju Janata Dal (BJD) party members has met today at State Executive Committee in Bhubaneswar, hitting a sudden shocked decision to expel Rebel Biju Janata Dal (BJD) leader, Pyari Mohan Mohapatra for anti-party activities. 
The move has annouced by BJD Presdient and Odisha CM, Naveen Patnaik, reasoning,"He has acted against the party constitution." 
Rajya Sabha MP, Mohapatra was a suspended leader of BJD whom six months ago , party had rid off in charge of forming a coup 'Odisha Jan Morcha' against Patnaik leadership. As per allegations, party said that being suspended from party, Mohapatra was continuiusly collecting funds and enrolling members for the OJM. 
However, BJD's decision to ask Mohapatra to resign would be communicated to the Rajya Sabha and also along with Mohapatra, his close aide Jagneswar Babu is  expelled from the party. 
Asking from Mohapatra about BJD decision, he said, "I heard it through electronic media. He is acting against the party constitution. I am not surprised because Patnaik considers partymen as his personal servants. If someone is above this he will be thrown out. I am still in the BJD and will fight for the BJD workers." 
"I was expecting it. Now I will approach the 27 lakh party workers and people of Odisha," he further added.