One of the biggest rivals of US, North Korea has all set for strategic rocket strikes to target US mainland and military bases in the Pacific and South Korea.
And for that, NK newly elected leader Kim Jong-Un has today ordered to put all rockets on standby after an overnight emergency meeting with top army commanders, reports said.
The order came in response to US two nuclear-capable stealth bombers B-2 Spirit flights over the Korean peninsula on Thursday.
In US "reckless" provocation, the Korean People's Army should "mercilessly strike the US mainland… military bases in the Pacific, including Hawaii and Guam, and those in South Korea," Kim Jong-un was quoted as saying.
Much angered Pyongyang has raised voice against UN sanctions imposed after its long-range rocket launch in December and also annual Drills, reports said.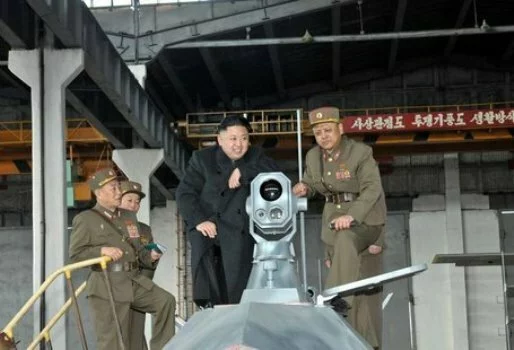 US's nuclear-capable US B-2 stealth bombers showed America's ability to conduct "long-range, precision strikes quickly and at will". In the ongoing US number joint military drills between the United States and South Korea, the flights which dodge anti-aircraft defences, is a rare respond to North Korean threats, source said.
US said to ready for "any eventuality" on the peninsula as its commitment of military alliance with Seoul in any aggression from the North.