As one of the biggest supporter of Sanjay Dutt, Press Council of India (PCI) Chairman Justice Markandey Katju put his all efforts seeking to pardon the actor in 1993 Mumbai blasts case.
Emotional Dutt who has broke down in front of media, said with folded hands to be surrender in time and not seek pardon. This is of his first appearance since the Supreme Court upheld his conviction in the 1993 case on Thursday.
Dutt has not appealed for pardon, but Katju entitled to make such an appeal and today wrote to President Pranab Mukherjee appealing to pardon Sanjay Dutt and 1993 Mumbai blasts case convict 71-year-old Zaibunisa Kazi.
"I have not talked to Sanjay Dutt, I have not contacted him, he has not approached me. In my first appeal which I issued for pardon, I did it without contacting him," Katju said, mentioned that he had not interacted or spoken to the actor.
On behalf of Dutt, Katju also appealed Prime Minister Manmohan Singh and Home Minister Sushilkumar Shinde not to stay Dutt in prison.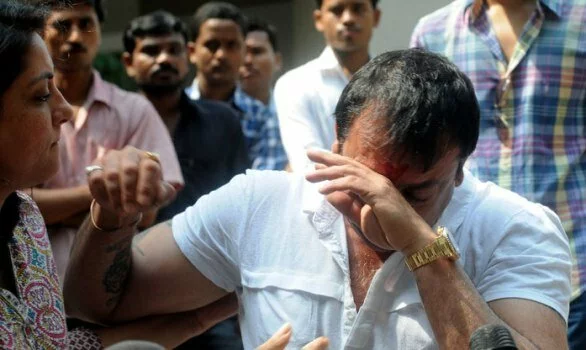 If Dutt sent to jail, his life as well career has suffered substantially because during this jail term he was often described by people as the brand of a terrorist, Katju wrote in his letter.
Dutt had already undergone 18 months imprisonment and also various other tribulations and indignities during this 20 year period, but main thing is that he has involved in social work during the last 20 years and did not have any allegations.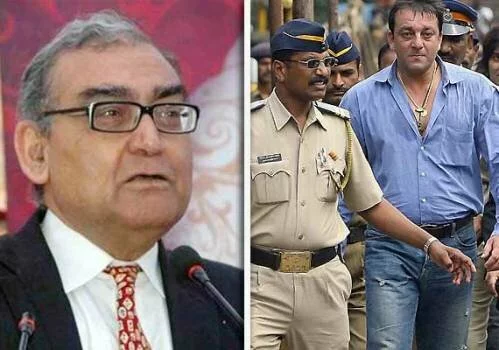 Despite Katju's strongest appeal, Janata Dal (United) , BJP and Shiv Sena raised voices against Dutt's Pardon. The opposition demanded that there should no political interference in the legal processes.
The 53-year-old Bollywood actor, was convicted and whose conviction upheld by the Supreme Court in the 1993 Mumbai blasts case for illegally possession of arms, ordered to surrender within four weeks to complete a five year sentence.