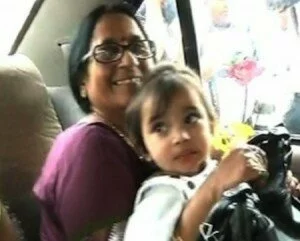 Finally, after a long waiting period, Norwegian court handed over the two Norway children to their paternal uncle, ending the custody row under the diplomatic pressure of India.
The row was being nearly one year during which both were under the care of Norway's Child Welfare Agency, separating from their parents.
On Tuesday, both Abhigyan and Aishwarya reached their home after winning a legal battle of custody.
Their foster father along with their grandparents and Minister of State for External Affairs Preneet Kaur, all were presented at the Indira Gandhi International airport to warm welcome them.
Thanked the Norway Govt. for its decision to release the children, External Affairs Minister S.M. Krishna said, "I thank the government of Norway and in particular the foreign minister for his constructive approach in resolving this humanitarian issue. I wish to congratulate the judicial system in Norway for taking such an enlightened decision. All is well that ends well."
"The children belong to India. They are Indian nationals. I am confident that the uncle will take care of them in the environment of their extended family in India," he added in his statement