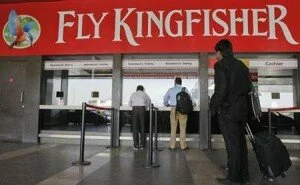 Grounded airline, Kingfisher had a relief by making full payment to the oil companies on basis of that company on Thursday resumed fuel supply to it.
The cash-scrapped career faced so many difficulties due to having disruptions in flights operations and resigning of its lot of staff members.
One major recent problem came for it while the International Air Transport Association (IATA) dismissed KFA from its account settlement system due to non-payment of fees.
However, again six flights at Mumbai airport were scheduled late due to non supply of oil on Wednesday. And now Kingfisher is scheduling its 28 flights out of the 64 planes in its fleet, attaining problems for passengers to travel.
Before performing its action, the IATA had warned Kingfisher Airlines earlier and also acceptance made by Kingfisher that it could not make the payments that resulted in the temporary suspension.
KFA promised to pay outstanding due as soon as possible to IATA and get reinstated, but it has failed to do same and that's why as a resulted IATA seriously jeopardized the company's international bookings on Wednesday.
On other side, I-T department who had frozen 19 accounts of the airlines, recent made announcement to locking the UB Group accounts. And for that, I-T department issued a show-cause notice to the airlines management over non-payment of dues amounting to Rs 350 crore.
As reported, just Rs 23 crore out of 350 crore had been recovered from crisis-hit airline by the authorities. And by adding more problems for KFA, the authorities reportedly said to be attached Kingfisher's properties very soon if possible.