According to latest political news, the newly appointed Congress Vice President Rahul Gandhi on Sunday said that every single Indian is supported by the grand old party of the country.
During his first speech after being named as the Congress vice president, Rahul thanked Congress leaders and all his supporters.
During his speech, Rahul Gandhi said, "This is a huge honour for me. Over the past 8 years the party has taught me tremendously. I have learnt from seniors, youngsters and thanks to all the help which I got from botton of my heart."
Rahul Gandhi was speaking during the Congress Chintan Shivir in Jaipur on Sunday. He said, "There is a young and impatient India demanding voice in decision making and politics."
Talking about the drawback in the country's political system, Congress Vice President said, "Why do handful of people occupy political space. Power is centralised in system. We don't believe in empowering people."
Rahul said, "People who are corrupt talk about eradicating corruption, people who disgrace women in daily life talk about women development."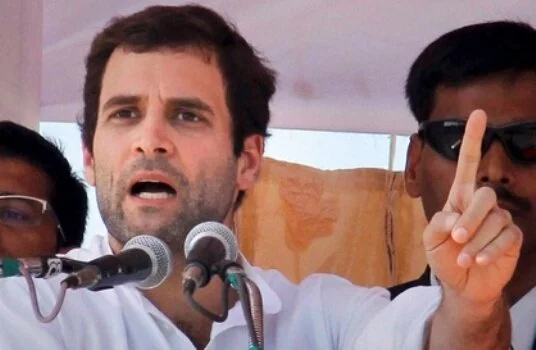 Highlighting on empowering people who have high knowledge but have to struggle with poor positions, Rahul Gandhi said the time has come to question decision making in Indian politics as only few people rules politics in the country.
Rahul Gandhi will be brand campaigner for Congress party for the 2014 Lok Sabha elections, blasts at opposition parties and criticized them for terming the Aadhar scheme as bribing the people.
Further, Rahul Gandhi also talked about schemes such as MNREGA, Food Bill, Right to Education, Direct cash transfer scheme.