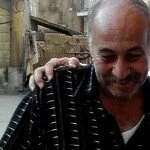 Nakoula Basseley Nakoula, the maker of the crucial anti-Islamic video that set Muslim World in blood shield as well as the Middle East, has arrested once again for violating terms of his probation, terming a flight risk.
US federal court on Thursday ruled its verdict following further Nakoula's imprisonment as violating eight probation terms including 2010 cheque fraud conviction and lying to his probation officers and using aliases.
In 2010, Nakoula Basseley Nakoula, a self-declared Coptic Christian, 55, was detained under the charge of federal check and punished for 21 months in prison. In 2011, he was released on probation term that without probation officer's permission, he was banned to use computers or the Internet for five years.
As a 14 minute trailer of "Innocence of Muslims" video posted on YouTube in July, the biggest violent protest blast triggered the Middle East against film mocking Prophet Muhammad as a womanizer and religious fraud, several more than dozens were killed.
As per media information, anti-Muslim film was made 2011 by Sam Bacile and as violent erupted as per his instruction The Associated Press to take credit for film. AP clarified that the man behind film was Nakoula, a former gas station owner with a drug conviction who accepted before AP that he was behind the film.
Reports said that film maker, the California's Christian originally from Egypt, went into hiding while authorities identified him as the man behind the film.
"He has every incentive to disappear," Assistant U.S. Attorney Robert Dugdale said, source said, while no detail has been probed over the story of film maker and his object to make film.
Meanwhile, 'Innocence of Muslim' film which had mostly shoot at the charity's headquarters under the promotion of an insurance agent in Hemet and outspoken Muslim critic, is still on YouTube.