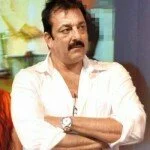 According to latest Bollywood news, actor Sanjay Dutt is set to play the role of Sher Khan in the remake of 1973 release film 'Zanjeer' starrer Amitabh Bachchan.
The much talked film will be directed by Apoorva Lakhia, it will also case southern star Ram Charan Teja and Bollywood star Priyanka Chopra in the lead, who will play the role of Vijay and Mala, respectively.
Earlier, the Sher Khan's role in 'Zanjeer' was played by veteran actor Pran and the film was directed by Prakash Mehra.
Further, Sonu Sood is named as 'Sher Khan' in the Telugu version of 'Zanjeer' remake.
The 'Zanjeer' remake will be produced by Reliance Entertainment, Adai Mehra Productions and Flying Turtle Films and the film will hit the cinema halls next year.