In yet, Delhi Chief Minister Sheila Dikshit bow in another row when she justify the power tariff hikes, suggesting Delhiites to consume less power to left out from high Bills problems.
"If you cannot afford the electricity bill then cut down your consumption of electricity. Future generations will never realise there used to be seven to eight hours power cut in Delhi," Dikshit said, sources said.
Addressing a public rally in Chhattarpur on Sunday, Delhi CM advised, people should use a fan instead of a cooler, the simplest way to cut off their bill charges as uninterrupted electricity came at a cost. She put the blame of power tariff hike to the cost of power production which is the major cause of the rise in electricity rates.
Dikshit's remark to tell people to use less electricity is expected to a kickback against herself as opponents in the BJP have come up against her.
BJP accused her of working for the distribution companies' favour giving bailout packages and not think about Delhi people.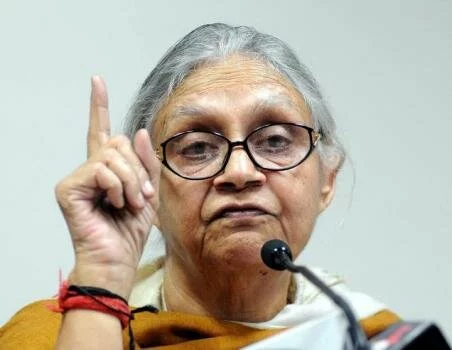 Power Tariff is the one of the major issues that has raised Dikshit under oppositional fire for many times. As earlier Aam Aadmi Party leader Arvind Kejriwal has accused Dikshit of favouring nexus to power companies instead of consumers.
From last year, Power rates have been hiked two times in as many years- 26% for domestic consumers in July 2012 and 3 per cent for three months from February to April.