In a fresh statement issued by the biggest opposition party of the country, BJP, that there is no end to the controversy over UPA government's expected move to push for the creation of the National Counter Terrorism Centre (NCTC) following the Hyderabad blasts.
The BJP has said that the Congress party is playing politics with the issues of terrorism.
Talking to media, BJP spokesperson Prakash Javadekar said, "The direct arrest power to the Intelligence Bureau is not possible in a democratic country."
Further, Mr. Javadekar said, "The NCTC debate should not be raked up by the Congress at this time. NCTC was a skewed bill. It was giving powers to Intelligence Bureau to go on arresting people. This is never done in democratic setup, it happens only in dictatorships. We warn the Congress not to play politics with the basic idea of security."
The statement from BJP came a day after Home Minister Sushil Kumar Shinde said that the federal government will push for NCTC and will hold meeting with chief ministers.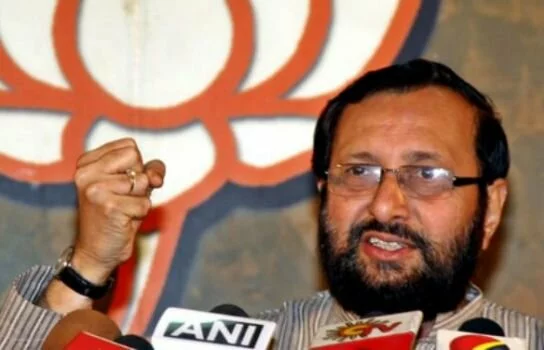 The Home Minister added that he talked West Bengal Chief Minister Mamata Banerjee and she is ready to support.
Shinde said, "I have taken up this issue of NCTC with CM Mamataji, she is very cooperative on this issue and also on unlawful activities."
After the Hyderabad Blasts on February 21, the NCTC debate came to the fore yet again with Mr. Shinde stressing on its need.
Sushil Kumar Shinde said, "The government is committed to combat such cowardly terror attack and it shall make all possible efforts to apprehend the perpetrators and masterminds behind the blasts and ensure that they are punished as per the law. The blast proves there is a need for the NCTC. When we were bringing it, every one said it is against the states. We are ready to bring the NCTC, we can discuss it."