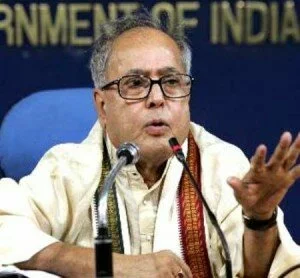 India's economy is holding ups and down from last year that resulted a huge fiscal deficit of 5.9 per cent of GDP in the fiscal year.
Seeing its slow progress on changing pattern of stock market, Ratings agency Standard & Poor's downgraded India's outlook to negative from stable, on Wednesday.
On December, Moody's issued a stable outlook for India, but now it has a Baa3 rating, the minimum investment rating.
One big reason of this action is of having lack of specific progressive financial reforms in the stock market. 8.63 per cent hike points in bond yield, decreased value of rupee to 52.64 against the dollar and increased subsidy burden are the other reasons to cut India's outlook.
Accepting weak debt profile due to govt. slow progress, Finance minister Pranab Mukherjee ensured that some financial reforms may likely to be passed in Parliamentary current session, beginning from Monday, so people should be calm after S&P downgrading India's outlook.
Talking to reporters, he said confidently, "There is no need for panic," however situation is difficult but not impossible to solve, "we will overcome this problem."
India's long-term rating of BBB is now to be lowest investment grade rating, under the risk of lost by the lowered outlook that may be improved during the 2014 general elections, revising investment climate with fiscal position through some well revised fiscal reforms in upcoming period.
Source said that S&P credit analyst Takahira Ogawa stated, "The outlook revision reflects our view of at least a one-in-three likelihood of a downgrade if the external position continues to deteriorate, growth prospects diminish, or progress on fiscal reforms remains slow in a weakened political setting."