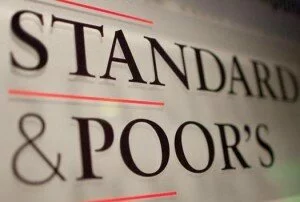 In yet Indian Govt. Political climate waving in ups and downs windfalls and recent downgrading the Indian's sovereign outlook via Standard and Poor's (S&P) rating agency has totally blasted govt. economic system having policy paralysis.
As per S& P agency warning, unimproved fiscal system with lack of several disciplines, diminishing growth prospects and a worse political reforms climate are the prime reasons for the outlook revision to negative from stable.
GDP growth downed to 6.1 per cent while the fiscal deficit for 2011-12 is 5.9 per cent. The value of rupee against dollar is also downed to 52.68 after S&P cut rating as result of traders' reaction.
All are indicating the modest progress in the country's foreign direct investment in retail and insurance, S&P said it expected only modest progress in fiscal and public sector reforms within the next 24 months as the country got ready for the 2014 general elections.
Over this serious "time bound" problem the govt. said to be calm because it was just a change in outlook, not rating. The govt. however agreed with the S&P about major indicators of Indian slop downing economy, but it thinks to be conscious and face the situation systematically by changing India's macroeconomic fundamentals.
While talking about S&P downgrading action, Indranil Sengupta, chief economist India of BoAML told reporters that the case is not for downgrading India, "S&P is a rating agencies and only mirroring the fact that things have not gone well in India. It is another matter that things have not gone well in many countries, but that doesn't mean that they are not going badly in India."
Beside this, any further downgrade in India's sovereign rating will lead to a non-investment grade because it is already facing the lowest tier in investment rating.