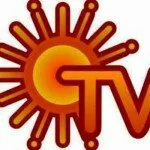 According to latest news, the BCCI has today announced that the Sun TV has won the bid with a 85.05 per year bid to replace the Deccan Chargers in the Indian Premier League [IPL].
It is said in reports that Sun TV won the bid for the Hyderabad franchise. The BCCI has placed a base price of Rs 300 crore for the new IPL team.
Earlier, the Deccan Chargers were was ruled out of the IPL teams and therefore new IPL team is announced for 12 different regions.
As per new rules, the BCCI holds the power to terminate the contract of the franchise if a situation occurs where the franchise fails to pay its players.
The new rule was confirmed by some close sources from BCCI.
Further, the bidders also has corporate majors PVP Ventures, who had failed to acquire the Deccan franchise after their 900cr bid was rejected, and the Jaypee Group, who have already brought Formula One to Noida.
On the other hand, the BCCI has called bids for 12 cities to be a part of IPL teams, which includes Noida, Cuttack, Kochi, Indore, Ahmedabad, Ranchi and Visakhapatnam.