An Indian FDI reform which has opened doors for foreign investment, especially aviation sector, has to be enjoyed by another the largest carrier in Southeast Asia, Air Asia.
More than after 80 years, now Tata Group has once again make grand entry in sector by hitting tie up with AirAsia, investing in a low-cost airline.
The India-origin and AirAsia Group CEO Tony Fernandes has made the announcement of its plan to establish a budget airline in India, as per media reports.
The airline has signed the deal with Tata Sons Ltd. and another Indian investor, Arun Bhatia of Telestra Tradeplace Pvt. Ltd, while the role of Tata Sons will be as an investor in the joint venture, not have any operating role.
Describing Tata Sons deal as "a marriage made in heaven", Fernandes said that as per Indian FDI aviation sector norms to hold 49% stake, AirAsia will have 49%, Tata Sons a 30% stake, with Mr. Bhatia's Telestra Tradeplace holding the remaining 21%, reports said.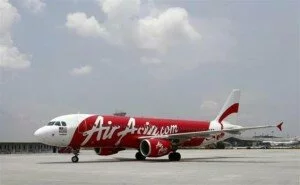 However, the Kuala Lumpur-based AirAsia will hold the stake via its investment arm AirAsia Investment Ltd. and will have to launch its joint venture company in the last quarter of this year under the AirAsia brand, Fernandes told reporters.
After Jet-Etihad buyout deal, AirAsia's entry is the second one in India's aviation sector, hoping growth of domestic market with shake up competition against existing budget as well as full-service carriers in India such as IndiGo, SpiceJet.Ltd. and Jet Airways.