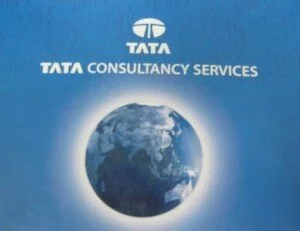 On the last working day of year 2011, and at the last moment a major announcement has been made regarding the market capitalization that Tata Consultancy Services, India's biggest software services firm, has pipped Reliance Industries to become the largest company by m-cap.
As per time when share value of billionaire Mukesh Ambani-led corporate Reliance Industries decline sharply , the firm position as country's most valued company has been shifted to Tata group firm TCS this afternoon.
Market capitalization is the total worth of a company in terms of its shares and is equal to the share price multiplied by the total number of shares.
Today, at the time of trade shut down on the Bombay Stock Exchange, RIL's m-cap was of 226,898.64 crore in comparison to TCS' m-cap that stand higher position with Rs 227,282.29 crore. TCS closed 0.35 per cent lower but Reliance saw a shaper fall.
It has been in the first time that the stock slumped 2.81 per cent to close below the 700 mark over past three year.
Informing to Media, the Strategist & Head of Research at SMC Global Securities Limited, Jagannadham Thunuguntla said, "The past three years have been quite stunning for Reliance Industries. Except the joint venture with British Petroleum, there was not much good news for the group.
The challenges in KG-D6 Gas basin in terms of lower gas rampage surely proved to be a drag on the company and stock."
"All the new businesses the company has attempted such as retail have proved to be facing much longer gestation period and may not have any meaningful impact in the short term. The telecom bet that company has been attempting may also prove to be long-gestation venture," Thunuguntla added.
From the August month of this year RIL has been facing the decline after losing its top slot to Coal India Ltd that was regained but again overtaken by another state-run firm ONGC.
RIL is the most valued company for many years but due to major fall in influential stock, it failed its position to another IT firm Infosys.
On the basis of Sensex Barometer, Infosys has the highest or upper hand hold than RIL in terms of Sensex weightage.