As per latest update in 1993 Mumbai Blast case, Bollywood actor Sanjay Dutt, the convict, has sentenced five year jail term by Supreme Court.
The apex court has uphold the death sentence of Yakub Memon, brother Tiger Memon, the main accused in 1993 Mumbai serial blasts case, reports added.
Sanjay Dutt has convicted in the Arms Act case under which he was booked by TADA court in 2007.
The court commuted the death sentences of ten others accused to life imprisonment, due to their weak economic condition and facing 20 years jail term.
Pronouncing its verdict, SC said underworld don  Dawood Ibrahim and others in Pakistan were the prime accused of 1993 blasts, expert in bomb making and to handle sophisticated weapons in Pakistan, source said.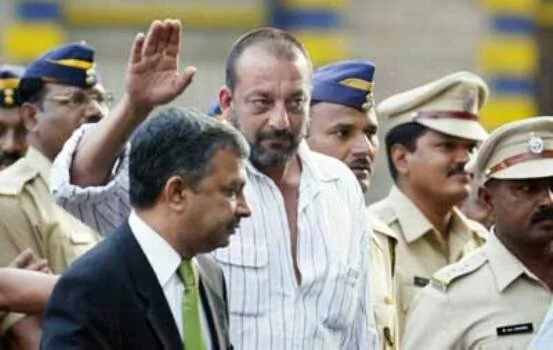 Pakistan's intelligence agency ISI name has also raised in the 1993 Mumbai serial blasts, report added.
Situation is difficult for the actor Sanjay Dutt who appealed the apex court against his conviction by the special anti-terror TADA court in 2006. Dutt arrest in 2006 in charge of illegal possession of AK-56 and sent to Mumbai's Arthur Road Jail where he served 18 months before being grnated.
As per Dutt, Mafia don Abu Salem, Samir Hingora and Hanif Kadawala, close associates of underworld don Dawood Ibrahim visited his home in January 1993 brought three AK-56 rifles with ammunition. Out of which he kept one to protect his family.