The Bollywood actress Manisha Koirala is in New York for her cancer treatment. After bring operated for Ovarian cancer, the actress is nervous about undergoing chemotherapy sessions, though she said that she is praying for courage to face the challenge.
The 42-years-old actress flew to New York on December 10 last year and was discharged form the hospital after being admitted for 11 days.
Manisha Koirala posted on her official Facebook page, "Today is my first chemo… between being nervous of unknown and courage to face the challenge, I am in a state of prayer and in gratitude of the support I have received from mom, dad, koi, Yulia though she is far but her love and prayers do touch me… and so many other loving friends and family."
She writes, "Thank you for your love and prayers… nothing else is more important than love and care… thank you… until next time."
The actress was first admitted in Mumbai hospital and then she went to New York for cancer treatment.
On Friday, the actress posted on Facebook, "Missing home, my friends… missing being healthy and fit… one day at a time… one moment at a time, one breath at a time… one step at a time."
Manisha Koirala is also drawing motivation from another Bollywood actress and model Lisa Ray, who has completely recovered from multiple myeloma and is living a happy married life now.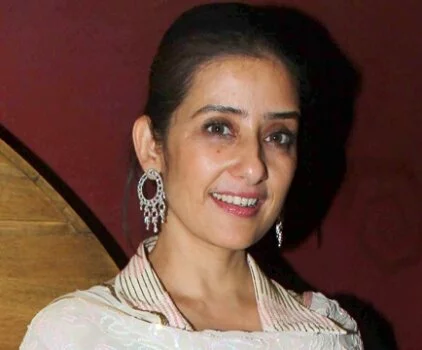 Manisha tweets, "Got a chemo cut… thank you Lisa Ray for this term… in fact thank you or your blog, thank you for your honesty and boldness… God bless you."
Lisa Ray was diagnosed with cancer in 2009 and she has been very vocal and spirited about her battle with the disease.