The most gorgeous and fit Bollywood actress Bipasha Basu has recently launched her fitness DVD and on Friday, the actress is set to make it a special affair for her fans.
The actress was asked huge queries on the social networking site Twitter about her second fitness DVD and therefore Bipasha Basu has decided to invite her fans to the launch at a mall on Friday.
Sources said Bipasha was happy with the response by her fans over the release of fitness DVD and now she has decided the launch in abig way.
Talking to media, a source said, "Bipasha will be calling on stage a few of them for an impromptu exercise session. Since it's a dance-based fitness regime, they will actually get to groove with her on stage."
Further, source said, "Apart from that, Bipasha will also be distributing free t-shirts and other such paraphernalia at the event."
Actress Bipasha Basu is known for her passion about fitness and she visited Bigg Boss 6 with Salman Khan, also famous for his fitness and muscular body, launch her fitness DVD.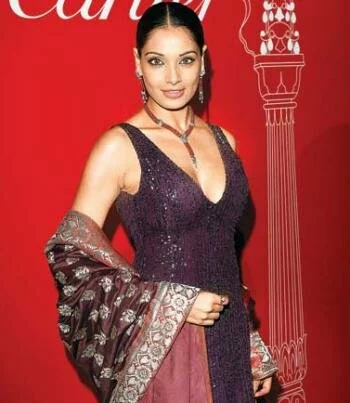 Source said, "I was clear right from the start that this DVD would be a dance-based one as everyone loves dancing. So, even if they don't take it seriously as a workout they will still end up benefitting their body and soul."