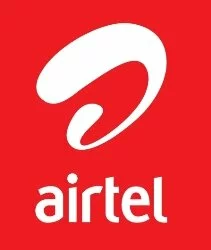 Some fresh reports have said that due to financial pressure, one of the biggest private sector telecom leader Airtel has recently announced to hike the tariff of its international call rates by up to 10 percent for some destinations for all customers and slashed some benefits on add-on services for its prepaid customers.
While talking to media, an official from the company said, "Tariff rationalisation is a continuous process and a function of market dynamics. With the correction of tariffs for a few international destinations, we continue to remain competitive and deliver value to our customers."
According to him, all the services which permitted its prepaid customers to get flexibility on billing plans, cut call rates during roaming and other, will now have lesser benefits.
The company has slashed validity of such schemes by half to six months from one year.
Airtel also cut the benefit given under wireless Internet service on mobile phones – GPRS. The company has announced that it will now offer 1 GB data download limit for Rs 98 instead of 2 GB offered earlier.
However, the company has cut the regular data download price of its 2G and 3G network to 10 paise per 10 KB from 30 paise per KB offered earlier.
During the period of third quarter of 2011, the company posted a fall of 38.17 percent in its net profit at Rs 1,027 as compared to Rs 1,661 crore compared to the same period of the last year.
In July 2011, the company had said in a press release that up to 20 percents hike in tariff for pre-paid users. Later, other telecom service providers also increased rates of their services.
In the meantime, Airtel had over 171 million mobile phone subscribers by end of August, 2011.