The Bollywood Dabangg actor Salman Khan has first blasted TV reality show while hosting and now the actor is set to host the 8th Renault Star Guild Awards 2013 in Mumbai.
Normally, Salman Khan prefers to stay away from such award shows, but finally made his debut as a host for the award show.
Talking to media, actor Arshad Warsi said, "I think he is a great host. It has the quality to connect with people very closely across the television. He is very normal, very warm. I think he has all the good qualities of a host."
Further, filmmaker Karan Johar told media that Salman is a rock star and is hosting the show for the first time and it will be super rocking show.
Actor Arjun Kapoor said, "I know its going to be a blast, he is meant to entertain people in which ever capacity that he chooses to entertain whether he is hosting TV shows or Award shows or films or performing live so he has always been a great entertainer and I am sure today will be know less."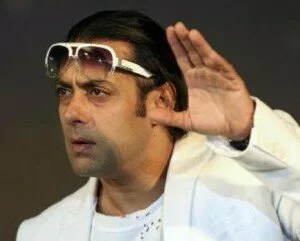 However, Salman looked a bit nervous as it was his first such experience.
Salman Khan said, "I do come in award shows for red carpet and performances but today I have come to host a show for the first time and I am very nervous. I don't know how will it go but I hope it goes well."