In a major set back over Veerappan's aides' execution, the Supreme Court on Monday stayed till further orders the execution of death row convicts of 1993 landmine blast in Karnataka killing 22 police personnel.
Moreover, the apex court has rejected the mercy plea but there has chances for four to appeal.
For further orders, the matter has been posted for Wednesday, reports said.
Four aides of Sandalwood smuggler Veerappan have been lodged in a jail in Belgaum in Karnataka, including Veerappan's elder brother Gnanaprakash, Simon, MeesekarMadaiah and Bilavendran.
Seeking the reduction of the death sentence to life imprisonment, they filled a mercy plea to Supreme Court after rejected by President Pranabh Mukherjee this week. But SC was also rejected urgent hearing on the plea.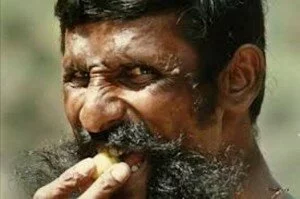 Reacting over this, Veerappan's wife, V Muthulakshmi, came against court's order, threatening to protest in Erode district of Tamil Nadu to demand the state government's intervention, reports said.
It added that Muthulakshmi who arrested but later released in the landmine case, wants the Tamil Nadu Assembly pass a resolution, likely for those accused in the Rajiv Gandhi assassination case, seeking that the death sentence be commuted to a life term.