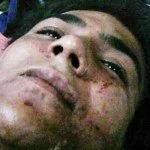 Amid news of India executing Ajmal Kasab , main suspect caught alive in 26/11 Mumbai terror attacks, Indian Muslim welcomed Kasab's hanging, a long time awaited result of Indian Law, but opposite reaction in Pakistan.
Suddenly, after several hours of India executing decision of Kasab in a jail in Maharashtra early this morning, Pakistan Governemnt declined to accept a letter on the decision to hang Ajmal Kasab.
India asserted that it had in advance informed Pak about the decision to hang Kasab but Islamabad refused to acknowledge the letter. Foreign Office spokesman Moazzam Khan told reporters, "these reports are incorrect and baseless."
As per Khan, Islamabad has adopted the clear and consistent position of cooperating with all countries of the region to eliminate terrorism, but the Islamabad govt had just received the note regarding Kasab's execution and acknowledged its receipt.
Confirming the Pak refusal reports, India's Home Minister Sushil Kumar Shinde told reporters, "The External Affairs Ministry through our mission in Islamabad had informed the Pakistan government about Kasab's hanging. When they did not accept the letter, they were communicated through fax."
All the family members of Kasab, who live in Pakistan, had also been informed by Indian High Commission in Islamabad through courier that receipt was later given to the Maharashtra government.
Now question is over Kasab's furnace, and about it Shinde cleared that still no one has claimed Kasab's body, and not any problem with indian govt if he is buried here. " I do not think there will be any trouble (if Kasab is buried in India) because India has suffered too much and everyone…. and this country has seen the tragedy. 166 people were killed during three days of the carnage", he added.
Kasab is the only one terror who caught alive by Mumbai police among 10 attackers, 9 were killed during attacks. Morever, chances of claimants of Kasab's body are more including Pakistan which will likely to bow a much stormy controversial row between Pak and India.