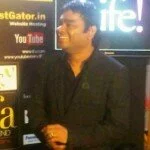 Music king of the country AR Rahman has rolls-out his first solo single in over 15-years, in collaboration with Reliance Foundation. The new single will explan how love can dissolve boundaries and bring people close.
The music maestro joined hands with Nita Ambani to promote the message of love and global brotherhood.
It is said that during the making of the single, named as 'Infinite Love', the music maestro personally talked with his fans and tapped into their perspectives on topics such as creating a borderless world, understanding of karma and the importance of being human.
AR Rahman's global call has gained response around the world including Brazil, Australia, and the United States.
Talking to media, AR Rahman said, "Infinite Love has been evolved keeping a global audience in mind. I always wanted to know the perspectives which drive the way people live their life. I recollect a story about an elephant that wanders into a village of the blind. Each person touches a different part of the elephant, the trunk, the tail, the tusk, and each one thinks this is what the elephant is."
He said, "I am like the blind person. I want to see the entire picture with all of you, and no better way to do it than involving everyone in giving it shape. I would like to extend my deepest gratitude to Mr Mukesh Ambani and Mrs Nita Ambani for their untiring support towards the project."
Nita Ambani, Chairperson, Reliance Foundation said, "We are delighted to be partnering with Rahman to spread this message of Infinite Love. Rahman captures the spirit of a borderless world, united for a larger cause of bringing the world together."