'Whether Budget 2013 would be political or a populist Budget' the doubt has removed as Finance Minister P. Chidambaram introduced his direct tax proposals with huge enough significant proposals with safety of women.
The Budget 2013, a package of growth with horns on Super rich, is turn out to be more for common man offering money in their hands leaving spare from tax weapons, but has proposed investments on a much larger scale.
This was the last budget of the Congress party-led United Progressive Alliance (UPA) government before the 2014 national elections and FM's efforts to impress the public with economy favorable proposals has really a recommendable job.
Aiming at the middle class, no changes posed on tax rates, slabs and excise duties, offering savings protection terms via Inflation Indexed Bonds or Inflation Indexed National Security Certificates, with tax reduction which forms a significant chunk of Indian voters.
An addition exemption of Rs.1 lakh on interest will be offer to people taking home loans up to Rs.25 lakh in the next fiscal, and a rebate of Rs.2,000 on total income up to Rs.5 lakh. The income of govt will be gained from super rich with a 10 per cent surcharge over Rs 1 crore income as well as on corporate tax for incomes over Rs 10 crore.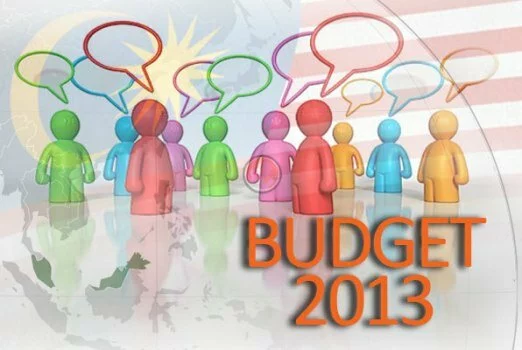 Excise and custom duties has increased in Cigarettes, foreign SUVs, mobile phones, while hike in allocation for social sector and agriculture spending with major sops, focusing target of  6-7% GDP growth with reduction in fiscal deficit.
Where PM Manmohan Singh welcomed Chidambaram's Budget 2013, BJP slammed it a complete lack of opportunity, a failed budget and not adequate for India growth. As per Opposition, the govt with a kick start of the economy just an offer in this helpless situation, nothing would be happened in present.
Reacting over this, Union Telecom Minister Kapil Sibal said, "The helpless situation is not of our making. We are in a global economy where there is a downturn. Within the constraints that the Finance Minister was faced with, I think he has given a very sensible, practical budget to the people of this country."
Indian Industrialization corporate gave positive response while Credit rating agencies Standard and Poors have mentioned no benefit by India's 2013-2014 budget at their sovereign rating for India. The Stock market gave negative impression to a three-month low on Thursday.