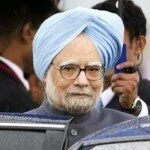 Stating the connection of Prime Minister Manmohan Singh in coal block allocation scam by CAG in its final draft report which lead to the Rs. 1.86 lakh crore loss to the exchequer much high than 2 G scam, Bhartiya Janata Party (BJP) demanded Mr. Singh's resignation today.
Just as CAG reports on coal, power and aviation were tabled in Parliament today, Opposition raised the issue and shouted with demand of PM to quit, accusing the UPA Government in corruption.
"The facts leading to the delay are incontrovertible. The Prime Minister is morally, politically and personally responsible for this wrongful loss. He must seriously introspect on accepting the moral responsibility for this loss and quitting his office," Leader of Opposition in Rajya Sabha Arun Jaitley said on Parliament house of Rajya Sabha, after reacting over CAG report on coal block allocation.
The party alleged Mr. Singh for being direct responsible as per CAG report for delaying competitive bidding of coal allocation which was initialized on June 28, 2004 and put into practice on February 2, 2012, out of that, five years was being held under Singh's portfolio.
As per media information, Leader of Opposition in Lok Sabha Sushma Swaraj alleged that PMO, Prime Minister's Office is also responsible for eight-year delay in allocation of 142 coal blocks competitive concept in which 57 private companies were allotted out of 75 at through away price.
The BJP spokesperson Jaitley being confident said that there is no chance for Dr. Singh to be spare from it or blame on other ministers, just like he did in 2G scam case, according to source.
Terming Mr. Singh vigorously liable for a big loss of government, the BJP expected to raise this issue, not in Rajya Sabha but also Lok Sabha, pressuring the government for Singh's resignation.