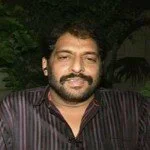 The former Haryana minister Gopal Kanda and the main accused in the Geetika suicide case, had surrendered at Ashok Vihar police station in Dlehi at wee hours of Saturday.
The former minister was at the run from past 10 days, and Delhi Police has been searching him.
Earlier, on Friday, the Delhi High Court had rejected Gopal Kanda's anticipatory bail application.
It is said in reports that Gopal Kanda is expected to be charged for destruction of evidence in Geetika Sherma suicide case. He will be now produced in Rohini court at around 10am today.
After his surrender to police, Kanda said, "Delhi police shouldn't have done this. I came here on my own will to help the investigation."
Meanwhile, Delhi police had arrested Kanda's brother Govind Kanda for assaulting and intimidating police at Ashok Vihar police station. Talking to media, Deputy Commissioner of Police (North-West), P Karunakaran said, "Kanda has surrendered and we have arrested him."
Further, the Rohini court has issued a Non Bailable Warrant [NBW] against Gopal Kanda on Thursday and asked the police to make the arrest before August 24.
Delhi police had arrested another accused, MDLA Airlines chief executive Aruna Chaddha on August 8. Geetika Sharma named Gopal Kanda and Aruna Chaddha in her suicide note that they has harassed her and ruined her life.