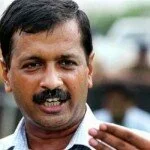 As soon as three CAG reports tabled on Parliament yesterday, action of Team Anna to opposing government has started and slamming the entire political reform of shaking red hands in corruption, looting all natural resources as CAG reports considered.
"We say all parties are involved in corruption and no one wants to pass the Lokpal Bill. All parties are involved in this loot of natural resources. The states have benefited the private companies in their respective states," Arvind Kejriwal accusing government delaying Lokpal Bill.
Following BJP's demand of PM's resignation on coalgate scam, he demanded FIR on three CAG reports on coal, aviation and power, hitting their preceding demand of setting up a special investigation team to investigate charges against top profile ministers, following fresh trials with separate apex of Supreme Court.
"We have just one question. Prime Minister, please tell us, where should we go to register an FIR on the basis of these CAG reports? All the agencies are under your control. All are under you, and that is why we are demanding a strong Lokpal," he further added, insisting that FIR should be filed under Prevention of Corruption Act, reports said.
Defining the role of Jan Lokpal Bill, Kejriwal said that if this time Bill was passed, then within six months the over all case based on CAG reports would be solved and over within one year by jailing the accused corrupts in 18 months.