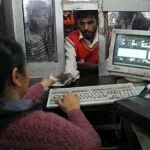 Common man who are facing much difficulties in booking of Tatkal tickets due to advance booking in bulk by touts, has now been relaxed as the Tatkal scheme is going to be revised.
Introducing lots of measures in form of ensuring persons a well processed Tatkal scheme, the Indian railways will start booking of Tatkal train tickets at 10 am instead of 8 am under revised scheme.
Under the new guidelines, One will have to carry self attested identity proofs for buying a Tatkal ticket. There will no authority in hands of authorized agents such as IRCTC to book Tatkal tickets from 10am to 12pm via the internet reservation system, not even on counter. A separate queues and counters will have made for Tatkal buyers.
"No normal ticket will be issued during this time unless there is no passenger for the Tatkal tickets," an Eastern Railway said in a statement.
An official source said that some zones will follow to have separate counters for these tickets, while others will use same counters, providing only Tatkal tickets from 10am-10.30am.
Following a changing pattern in booking system, the authorities will also facilitate CCTV installation at major booking centres, along with display of helpline numbers.
Beside this, report said, Indian Railway is also trying to make Tatkal bookings through internet on its website easier via short-term and long-term measures.
And for that source said, it will install high capacity servers that support around 8 lakh bookings per day in about four months, along with increased bandwidth from 344 mbps to 450 mbps.