In a major stand-off, Italian government refused to send back two marines being tried in India under charge of murdering of two Indian fishermen in the Kerala coast.
Much surprising Indian Government over international row hit who in wait for the marines under the trial is still processing the statement from Italy, seeking to bitter the tie up between two nations.
Both marines said to be happy with Italy's decision which is as per India, a violation of a sanctity of sovereign guarantees, source said.
As per Italian authorities, the incident occurred in international waters. Therefore two accused marines should be tried in Italy, while India contends the shooting occurred in its own territory.
Italy said to refuse the India's Supreme Court order, reasoning that India had not responded to requests for a diplomatic solution to the case. Its authorities had violated their obligations under international law, reports said.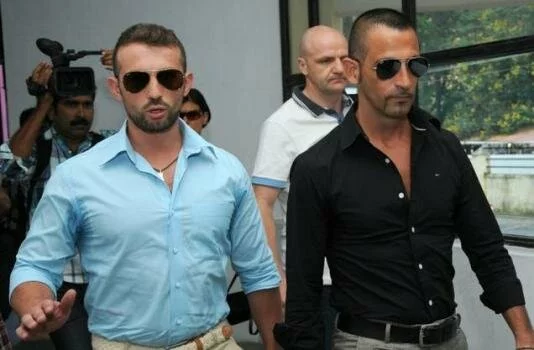 Source said, decision not to send Massimiliano Latorre and Salvatore Girone who claimed shooting of two Indian fishermen after mistaken for pirates, back to India was made on consultations of Italy's defence and justice ministries with the Prime Minister's office.
This was for the second time, India had allowed them to come back their home to vote in the Italian general elections and meet their families on a solemn assurance by Rome to be sent back to India, but did not.
Now all eyes on reaction of UPA govt over this as whether it allowed marines to het away with murder to face trial in Italy courts or would face huge fire balls in Parliament form Opposition.