Let's enjoy real world with real experience with Google's glasses makes your presence always to view each and everything.
The US search engine is offering more chances to audience to get a pair of internet connected futuristic glasses which will be introduced by Google in upcoming days.
As per sources, the cost of a pair of Google internet Glasses which offer internet experience with wearable computing has to set for $1500, still no reports on number of Glasses that Google will sell.
Interestingly, Google has set a contest offer for Glasses, one would have to pass Google Glasses' contest, having "bold, creative skills", but limitation is that the contest is only for US people.
Google has started accepting applications from audience to select a small group of people for Google Glass. The winner will receive the "Explorer" version of Google Glass, however no reports about how many winning entries would pick up.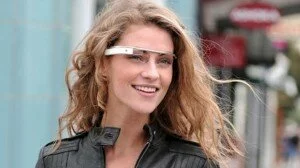 As per eligibility norms, the participant must live in US and have to submit an application of up to 50 words explaining what they would do with Google Glasses technology. Application would be accepted through Google+ or Twitter and the last date of submission is February 27.
Google Glass has performed same tasks as smartphones, no need for handpicking. Glasses feature a tiny display screen above the right eye run on Google's Android operating system and operate just on voice command, a next gen mobile computing.