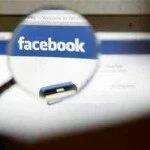 Now it is likely to be necessary for social networking users to update their profiles as human resources professionals moves to social media sites such as Facebook and Twitter before call a job candidate for an interview, a new study revealed.
During recruitment process, to decide whether to call a job interview to candidates, the employers goes for unprotected social media profiles and then check candidate's suitability for a job. And in numbers, more than 90 % employers follow it, study said.
The study has been conducted by a global security software company over activity of human resources professionals in the US and UK regarding job interview.
Meanwhile, a job candidate who wants to be a prospective candidate for employers have to update their current profile photos because inebriated images display on their profiles reduces 84% chances of securing an interview.
Even evidence of obnoxious behaviour, negative or derogatory comments about a previous employer and any abnormal views about topics can also judge job candidate for interview call opportunity, reports said.
"Nowadays, online content posted about, or by a candidate, has become the modern-day equivalent of a first interview," Tony Anscombe, the ambassador of free products for AVG Technologies said.