The Bollywood filmmaker Sajid Khan is trying to recreate the magic of 'Himmatwala' and says has all the elements of a bygone era – mother-son drama, heroism and, last but not the least, 'a grand entry for (lead actor) Ajay Devgn' that will force viewers to clap.
Talking to media, the filmmaker said, "The film is based in 1983. I have kept references of 1980s. I have included a rush where Mohinder Amarnath LBWed a West Indies player (got him out on leg before wicket) and India won the World Cup (in 1983). For that commentary, I have roped in Ameen Sayani saab, Mr (Amitabh) Bachchan of radio."
Sajid told media that viewers will once again get a chance to see Ajay fighting with a tiger for the second time after "Vijaypath'.
The filmmaker said, "If you talk about the 1980s – what used to happen in 1980s movies – it doesn't happen any more – the hero's entry. Except for a couple of Salman Khan's films, no importance is given to the hero's entry. The kind of entry that Amitabh Bachchan had in 'Coolie', for me, it's the entry of all time."
Sajid added, "This is an open challenge that if viewers won't clap on Ajay's entry in 'Himmatwala', I will refund the ticket money."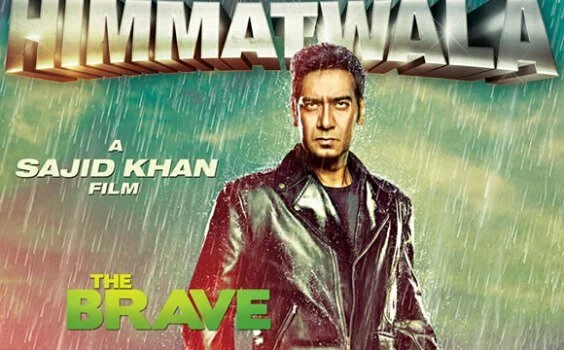 He said, "I have designed such an entry for Ajay that I was clapping while I was writing it, I was clapping while I was shooting it. I have given a lot of stress on entry."
Sajid Khan will also launched Southern actress Tamannaah with this film.
He said, "When I wrote scenes, I wrote it in the 1980s style. The mother-son drama, hero will fight with tiger, hero will save the whole village, he will be friends with a tiger, and 'dialoguebaazi'… something that made Mr. Bachchan or Vinod Khanna or Dharmendara a star."
Sajid said that making of such films is not a trend in Bollywood, but south Indian films still follow such tastes.
He said, "That kind of cinema is coming now only with two stars – Salman Khan and Ajay."
"In northern India, we are shying away from this and our culture is going more towards western cinema. I wanted to bring that back because I have grown up watching cinema of the 1970s and 1980s," said Sajid Khan.