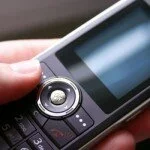 With a well definite  target to raise the demand with margins, the major telecos in Indian market set to debut a new round of reducing freebies and talktime that following with prepaid discount vouchers used by prepaid subscribers.
The trends which hops to increase sales and margins for service providers is proved to be a big one for BhartiAirtel, Idea Cellular, Vodafone, Tata Teleservices and Aircel which have great number of pre-paid subscribers.
As per source saying, more than 96% of the country's 906 million connections are from prepaid subscribers, the major segment which use mostly special tariff vouchers  called discount vouchers, that expected to make over 70% stagnated  revenues.
Seeking more revenues with demands,  telecos have applied calls rating strategy , raising the price rate. Source reported that Bharti Airtel has declined validity period to 60 days from 90 for  a discount voucher of Rs 28 in Delhi, while Vodafone has reduced free minutes to 55 minutes on a 'minutes pack' of  Rs 22. Idea Cellular hiked the price in Maharashtra for a similar discount voucher  that Airtel offered , to Rs. 97.