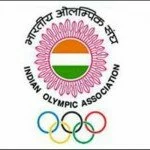 According to latest sports news, the two officials with knowledge of the decision say that IOC has suspended India's national Olympic body due to the regular interference of government.
Meanwhile, the decision came just a day before IOA's elections to be held on Wednesday.
It is said in news, that the IOC executive board forced the sanctions today after the Indian Olympic Association was not able to obey with the world body's instruction to hold its elections scheduled tomorrow under the Olympic Charter.
The officials talked to media on condition of not revealing their identity because the official announcement hadn't been made yet.
On the other hand, the IOC has told media that the Indian body to stick to its own structure and the Olympic Charter and not obey the government's sports code for the elections.
Now, it is clear that IOA will not receive any IOC funding as well as its officials will not be allowed to attend any Olympic meetings and events Indian athletes will not be allowed to take part in any Olympic events under their national flag.