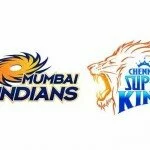 Chennai Super Kings skipper MS Dhoni is a lucky captain and Mumbai Indians skipper Harbhajan Singh is a terminator.
The DLF IPL 2012 match of Chennai Super Kings vs Mumbai Indian is scheduled to start at 8pm live on Set Max.
The two big teams of the Indian Premier League 2012 [IPL 2012] Chennai Super Kings [CSK] and Mumbai Indians [MI] will play each other for the eliminator match played at M Chinnaswamy Stadium, Bangalore 23 May 2012 – day/night (20-over match).
This match would very important for both the teams but MS Dhoni has plus point of his powerful luck, while Mumbai Indians have strong competitor ability.
MS Dhoni is lucky captain; it is proved when Deccan Chargers knocked out Royals Challengers Bangalore and Delhi Daredevils beat Kings XI Punjab.
This gives another lucky chance to CSK to be the IPL winners for the third time. If MS Dhoni and team win the IPL title then it would be hat-trick for them.
IPL is always great for CSK as in the four seasons, CSK win the title for two times, once finalist and once semi-finalist. On the other hand, Mumbai Indians[MI] had great season so far, though after the finger injury of Sachi Tendulkar Mumbai Indians lost the control of their batting line-up.
However, the master blaster had made a flying come-back into the side after the recovery of injury. He is in great form, and Mumbai Indians surely need him to blast today night.
Mumbai Indians have strong batting line-up if compared to Chennai Super Kings. MI have Sachin Tendulkar, Rohit Sharma, Ambati Rayudu, Gibbs, Dinesh kartik and Kieron Pollard to lead the batting, and bowlers like Lasith Malinga and Harbhajan Singh, who have the ability to destroy the batting of any team.
Chennai Super kings have M Vijay, Ravinder Jadeja, MS Dhoni, Suresh Raina, Faf du Plessis, Dwayne Bravo and Hussy.
Talking to media, Chennai Super Kings' batsman Michael Hussey said, "We've stumbled through a number of times to get into the semi-finals. I remember when Dhoni hit two sixes against [Kings XI] Punjab a couple of years ago, that was the difference in finishing fourth and in finishing sixth or seventh. You can look at it as a lucky way, because other teams were defeated in the last few games. But we were able to get enough points in all of our matches leading up to the finals."
Chennai Super Kings squad
MS Dhoni*†, S Anirudha, R Ashwin, S Badrinath, GJ Bailey, DE Bollinger, DJ Bravo, F du Plessis, BW Hilfenhaus, MEK Hussey, RA Jadeja, SB Jakati, Joginder Sharma, S Randiv, KMDN Kulasekara, VY Mahesh, JA Morkel, A Mukund, SK Raina, WP Saha†, SB Styris, S Tyagi, K Vasudevadas, G Vignesh, M Vijay
Mumbai Indians squad
Harbhajan Singh*, AN Ahmed, Amitoze Singh, AC Blizzard, YS Chahal, JEC Franklin, HH Gibbs, DJ Jacobs, KD Karthik†, Kuldeep Yadav, DS Kulkarni, RE Levi, CJ McKay, SL Malinga, SH Marathe, SS Nayak, PP Ojha, MM Patel, NLTC Perera, RJ Peterson, KA Pollard, AT Rayudu, JN Shah, RG Sharma, R Shukla, RP Singh, DR Smith, TL Suman, P Suyal, AP Tare, SR Tendulkar, AV Wankhade, SA Yadav
Umpires BF Bowden and HDPK Dharmasena
TV umpire SJA Taufel
Match referee RS Madugalle
Reserve umpire CK Nandan