Arvind Kejriwal, leader of the newly formed political outfit Aam Admi Party (AAP) has entered into sixth day with his indefinite hunger strike today.
The fast against corruption, majorly against the "inflated" electricity and water bills in New Delhi, has taken place at the Raj Ghat, New Delhi.
Amid impact over Metroplitans, Kejriwal's indefinite fast hit out his health.
AAP told media persons, the health condition of Kejriwal has now started deteriorated. His ketone level in his urine sample has crossed four while his weight has fallen by 6 kgs, they added.
Kejriwal's Civil Disobedience Movement reaches fifth day and his health is going down day by day, but no affect on his confidence, his spirits are high due to the vast support t against inflated bijli-pani bills is getting in Delhi.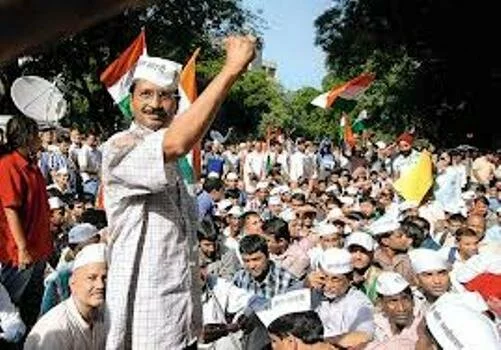 A huge crowd of over 2.69 lakh people have joined Kejriwal's protest against illegitimate bills signing protest letters in which the activist requested not to pay the increased power and water bills.
Kejriwals' agitation is against Delhi government as the activist alleged that Delhi Chief Minister Sheila Dikshit had nexus with privates power and water companies and illegally hiked the tariff of electricity and water bills in national capital.
Moreover, the signed letter will be delivered to Delhi Chief Minister Sheila Dikshit shortly, the party activist told reporters.