Among the race of gadgets launch at the ongoing Mobile World Congress, Lenovo comes up with a new line of Android 4.1 Jelly Bean tablets- the A1000, the A3000 and the S6000 with varied specified factors.
Lenovo has categorized three Tablets-two new A Series and one is S series in its budget friendly device segment, while no pricing details are yet to unveiled.
The company claimed to offer latest Android tablet family -highly accessible and flexible to serve multiple needs and budgets, is designed to meet the demands of young, active users.
Among all three IdeaTab branded devices, S 6000 is the high end tablet sports a 10-inch IPS display with a 1280×800 pixel resolution and a powerful quad-core MediaTek's 8389 / 8125 processor, clocked at 1.2GHz. The device is 8.6mm thin and weighs at 560 grams, having WiFi web browse networking along with HSPA+ radio option.
Moreover, two A-Series Family tablets- A3000 and A 1000 comes with a 7-inch, but a little configuration varying. A 3000 sports IPS display1024x600p and is powered by a 1.2GHz quad-core MTK processor with connecting optional 3G HSPA+, both Wi-Fi only and 3G+Wi-Fi.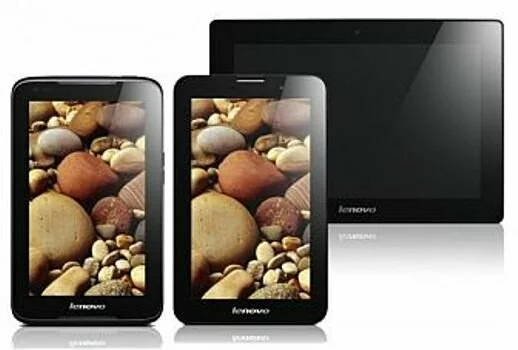 Last but not least, A1000 features enhanced Dolby Digital Plus audio, which is not in A3000. It has power of a 1.2GHz dual-core processor and 16GB built-in storage expandable up to 32GB via a microSD card, while A 3000 has 16GB built-in storage expandable up to 64GB.
These new Lenovo's Android tablets will come with Lenovo Mobile Access, a unique service that allows users to connect instantly "out of the box" and the company will make availability of these worldwide at starting second quarter in the 2013 with aggressive pricing.