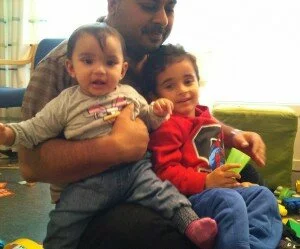 As per latest news, a Kolkata-based NGO has recently filled an appeal to external affairs minister SM Krishna to support it in bringing back to India the two children who are in the custody of Norway government.
India's Smile, NGO-located in Kolkata, which had earlier asked the central government to bring back Abhigyan (3-years-old) and Abhigyan (1-year-old), children of Anurup and Sagarika Bhattacharya, residing in Oslo in Norway.
The NGO also said the government that it will bear all the required cost in bringing back the two children and take care of their educational and other expenses till the age of 18.
An official from the NGO, Rajeev Sarkar told media that it was his organization which had first informed the Indian foreign ministry about the plight of the two children in Oslo on December 19 last year.
He said, "Thereafter MK Pande, the ministry's under secretary, had contacted him and informed him that the government would move in the matter under the UN Convention of the Rights of the Child."
On the other hand, the children were taken away by Norway's Stavanger Child Welfare Services in May 2011 on the basis of 'emotional disconnect' and put in foster care.