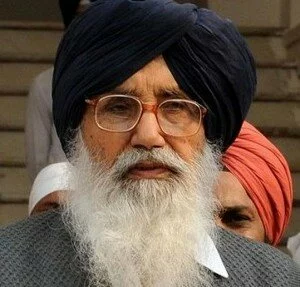 The respected chief minister of Punjab, Parkash Singh Badal said on Saturday that his government will take all the required legal steps pertaining to death case convict Balwant Singh Rajoana.
However, the SAD's core committee is expected to meet today to hold further talks on the issue.
Talking to media, Parkash Singh Badal said, "My government has been taking advice from legal experts. All possible legal steps will be initiated pertaining to Rajoana's case."
Earlier on Friday, Akal Tahkt has asked CM and SGPC chief Avtar Singh Makkar to meet the President Pratibha Patil to save Balwan Singh, who is in jail in the killing of former Punjab chief minister Beant Singh.
Meanwhile, Rajoana is scheduled to be hanged in Patiala jail on March 31.
On seeking mercy for Balwant Singh, Punjab Chief Minister said, "I had great faith and respect for the Akal Takht and his government would initiate all possible legal steps regarding Rajoana's case."
He further said, "I appeal to the people of Punjab to maintain hard earned peace and communal harmony in the state."
On the other hand, the SAD Chief Sukhbir Singh Badal had called an emergency meeting today to further discuss on Rajoana's case. Shiromani Akali Dal secretary Daljit Singh Cheema told media that Chief Minister and SGPC chief Makkar will also attend the meeting.
In addition, a special CBI court had awarded death sentence to Rajoana and Jagtar Singh Hawara in the Beant Singh case on August 1, 2007.