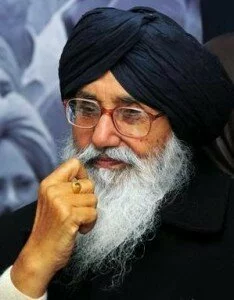 Congress party and Akali Dal-Bharatiya Janata Party , both are choose Lambi constituency in Muktsar district to wrap up their campaign in Assembly Polls in Punjab where as polls goes to on 30 January in Punjab state which is firstly took under five poll bound state.
While addressing the rally in Lambi by the former BJP chief, Rajnath Singh, the Chief Minister Parkash Singh Badal is main point of it to get the support of rally by reminding them the political life of Prakash Singh Badal who is the main person that has made development of Lambi and always stand with the people of Punjab what ever the situation is.
Mr. Sukhbir Singh also addressed the crowd and told in favors of Mr. Badal who would go down in history and created tailor-made policies according to the requirements of the masses.
But on opposite side the State unit president Amarinder Singh whose chances of winning are more gave a warm welcome to the people and thanked to the supporters through them the party was tipped to win over 75 seats.
He assured that Congress govt. will create job for about 47 lakh unemployed people in the State.
Capt. Singh appealed to the rally for give same support to the party candidate Mahesh Inder Singh Badal, and said to chose right person as Mahesh who has a clean image. After Lambi he addressed rallies at Talwandi Sabo and Goniana Mandi. But he is decide to end his rally at Rampura Phul where he born.
Whereas Amrinder is electing from Patiala, but having so deep attachment with the Rampura Phul in Bathinda, he wants to address rally here and said, "I deliberately decided to end my campaign here. I always loved this place and its people. I have a lot of respect for you and it is an overwhelming feeling while I stand before my brothers and sisters."
Tagged as: Akali Dal, Amarinder Singh, Assembly Election 2012, BJP, Congress, Featured, Lambi, NTN, Parkash Singh Badal, Patiala, Poll Campaign, Punajb, Punjab Election

Published by Himmat Mehra in: General News India News
If you like this blog please take a second from your precious time and subscribe to my rss feed!