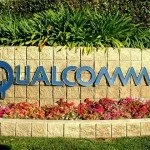 Telecom sector, covered with TRAI's auction proposal controversy, seems to be little softening its policy over bidding.
As part of it, U.S. chipmaker Qualcomm that had faced strong rejection in its first stage of 4G spectrum bidding, now accept approval of permit by the telecom ministry that will be in October.
Two years ago, rejection for the chipmaker that bid US$1 billion for 4G broadband spectrum in an auction, had made due to lack of an Internet service license that essential to follow application in 4G spectrum.
In 2010, the chipmaker had also won the wireless broadband spectrum in Mumbai, Delhi, Haryana and Kerala, but because of outstanding licenses dues, its permits were revoked last year.
Now Ministry will grant 4G broadband spectrum to U.S. chipmaker, offering cut in spectrum usage period due to a delay in getting an Internet service license.
Earlier this year in February, the company got the license and after analyzing all conditions it has applied for bidding that grants permit in October.
According to Source saying, radio airwaves has granted by India telecom ministry for a period of twenty years. But in case of Qualcomm, this period was cut by 18 months, so the company has been asked to roll out services in 3.5 years–compared with the five years given to other 4G winners.
Beside ministry's offer to grant, Qualcomm blamed that for over all delay in getting the Internet license, one who was responsible is of ministry, its objection to its application.
"We are studying the DoT's decision and will consider any and all options," company said in a statement.