A massive jolt from Ajmer Sharif head hit out against Pakistan Prime Minister Raja Pervez Ashraf opposing the forthcoming visit of the minister.
The boycotting of Pak PM Visit is in protest against the recent brutal killing and beheading of Indian soldiers by the Pakistani Army, the spiritual head said, calling the act as inhumanity and 'despicable', reports said.
"If he (Pak PM) wants to pray at the Dargah then he should bring back the head of the soldier (Lance Naik Hemraj) and personally apologise to the Prime Minister of India and also seek forgiveness from the soldier's family," Diwan of Khawaja Moinuddin Chisti's shrine Zainul Abedin Ali Khan told reporters.
"The incident of beheading and brutal killing was highly condemnable and has hurt Indians. It is not only violation of human rights but is also against the Islamic law," he added.
Khawaja Moinuddin Chisti's shrine is one of the world famous Sufi shrine, and Pak PM along with his family would visit Dargah to pray tomorrow as per tradition.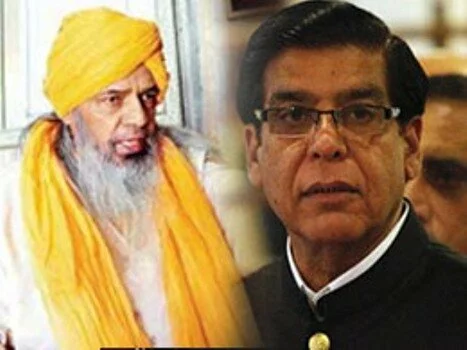 Despite ruling out any engagement with Pakistan government, Indian External Affairs Minister Salman Khurshid will host a lunch for Ashraf in Jaipur.