All show the strong bonding of two Superstar who are sharing same ill fate, tracking on the same judiciary platform in personal life.Yes, we are talking about Dabangg star Salman Khan and Sanjay Dutt.
At that time when Dabangg Star himself has to face a court trail, his effort to strength Dutt in these difficult times means a lot.
Salman Khan who has caught up in the 1998 blackbuck killings and the 2002 hit-and-run case, met his buddy Sanjay Dutt whose conviction has been upheld by Supreme Court in relation to the 1993 Mumbai serial blasts.
Returned from US where Salman went for his facial nerve disorder treatment, the actor flown to his longtime friend and co-actor Sanju Bhai's Pali Hills residence in Mumbai.
Dutt and Salman both had acted together in movies like Saajan and Chal Mere Bhai. Beside Bollywood, Duo had also shared TV Screen together in popular reality show Bigg Boss 5.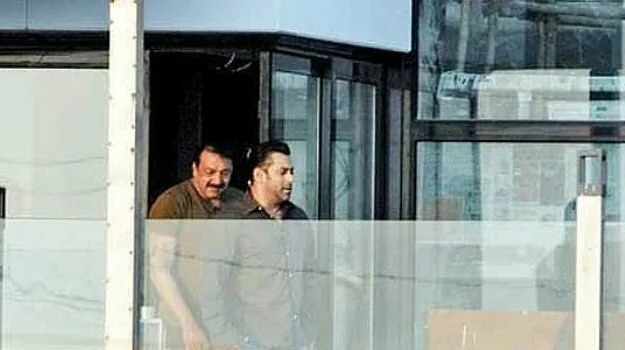 Considering Dutt as his big brother, Salman has been always caught by the side of Sanjay in difficult times over the years. That's why their friendship has always top of the Cinema.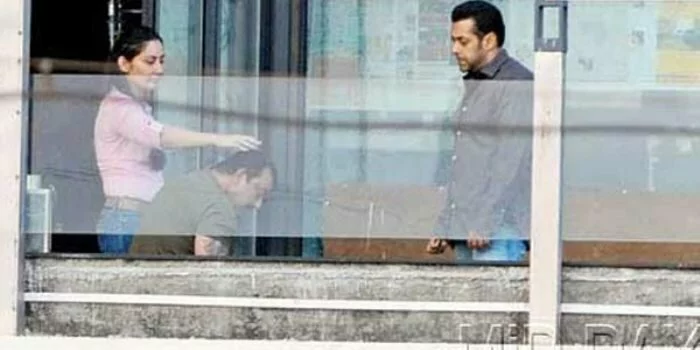 Sanjay Dutt will have to serve three and a half years in jail for illegal possession of arms, while Salman is facing charges testing his fate on two cases for which he has to appear in court.